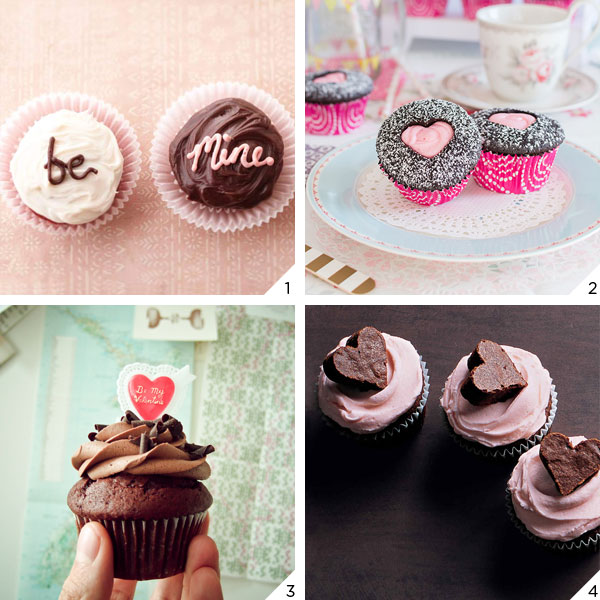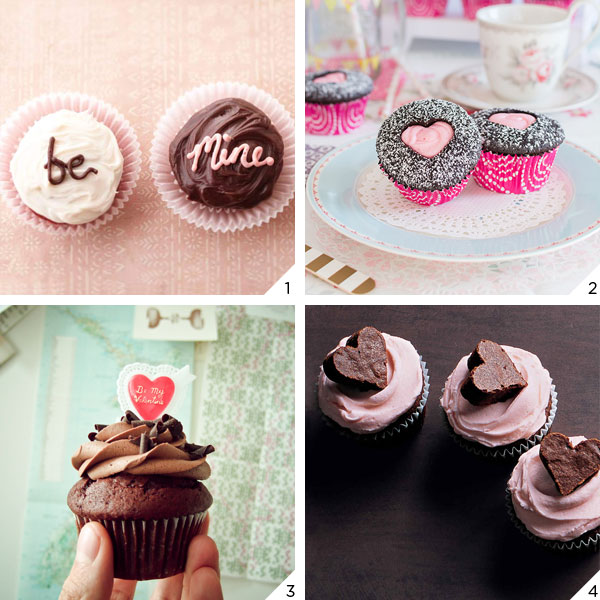 Lot at these pretty and romantic cupcakes and remember: it's always good to pamper your loved one.
1. Love Note Cupcakes, from Better Homes & Gardens (with recipe).
2. A very sweet Cupcake for Valentine's Day or any other romantic occasion, by Maria Lunarillos (recipe and video in spanish).
3. Be My Valentine, pic by Mathias.
4. Martha Stewart always knows what's best: Brownie Heart Cupcakes. Yes, please (with recipe).
♥