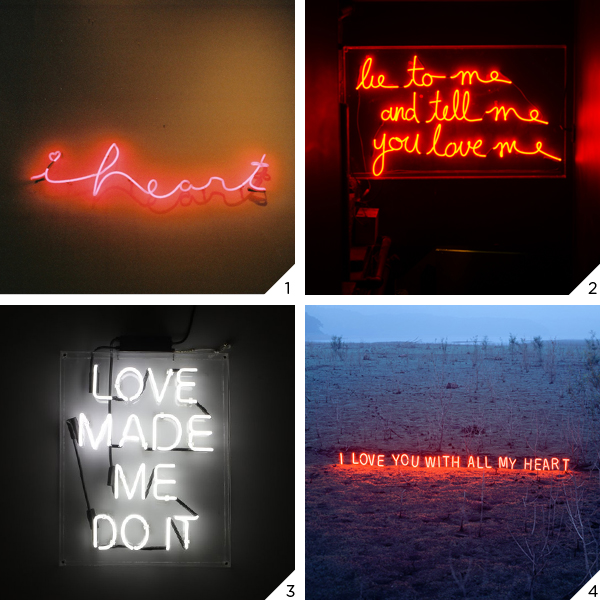 Love is in the air. <3
1. i-heart, image by Valeria Picerno.
2. lie to me and tell me you love me, pic by Joel Zimmer.
3. Love Made Me Do It, neon sign from Lovemade (for sale in their online shop).
4. I Love You With All My Heart, installation by South Korean artist Jung Lee (via Cool Hunting).
♥