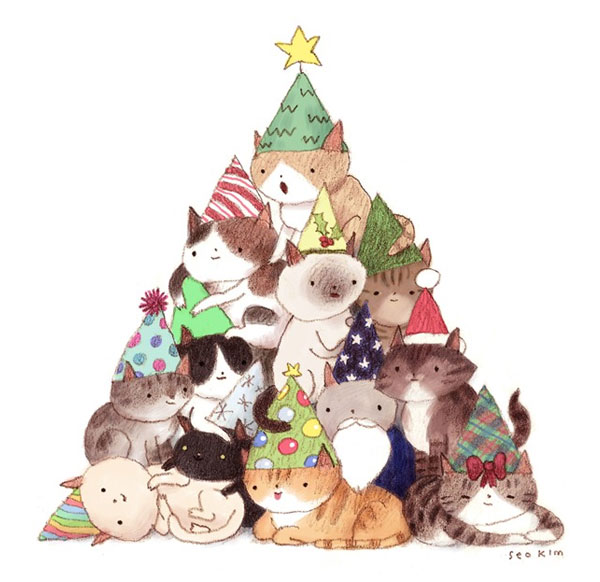 2016 wasn't easy. But I'm really excited for 2017 ~ and I thought a mountain of kittens could only contribute to a cuter and lighter new year. :)
A BIG thanks for all the kind words, the visits and the beautiful comments that you leave here on the blog every day. You guys are awesome!
Happy holidays and I see you next year!
♥
∴ info ∴
Illustration by Seo Kim.