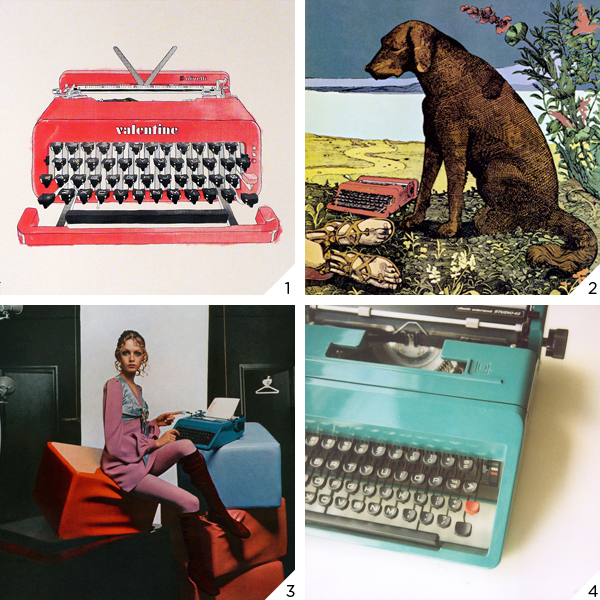 "There is nothing to writing. All you do is sit down at a typewriter and bleed".
Ernest Hemingway
It better be an Olivetti, right? ;)
1. Olivetti Valentine beautifully illustrated by Emma Kelly.
2. Dog, a Valentine poster from the 60's, created by the amazing Milton Glaser.
3. Ad for the Olivetti Studio 45 produced by Henry Wolf featuring Twiggy (in her last year of modeling, 1969).
4. A closeup of the Underwood Studio 45, photographed by Geoff Piersol.
♥