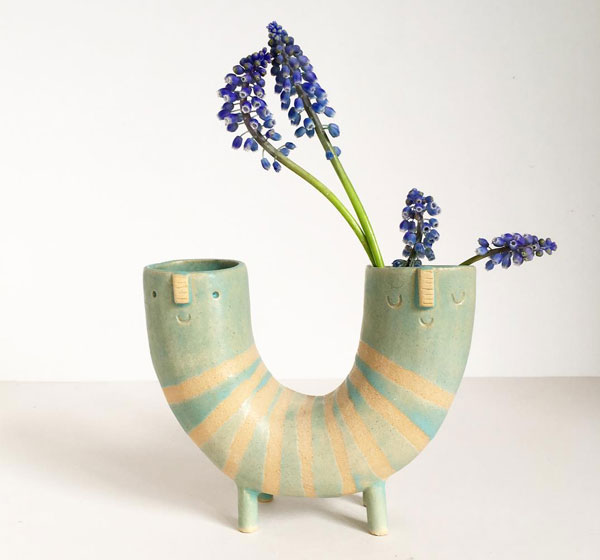 Do you talk to your plants? People say that they like that special attention and repay us with the beauty and growth of their leaves and flowers. To make this task a little easier, how about using one of the many options of face planters available out there? This way we feel less crazy-plant-lady, right? ;)
•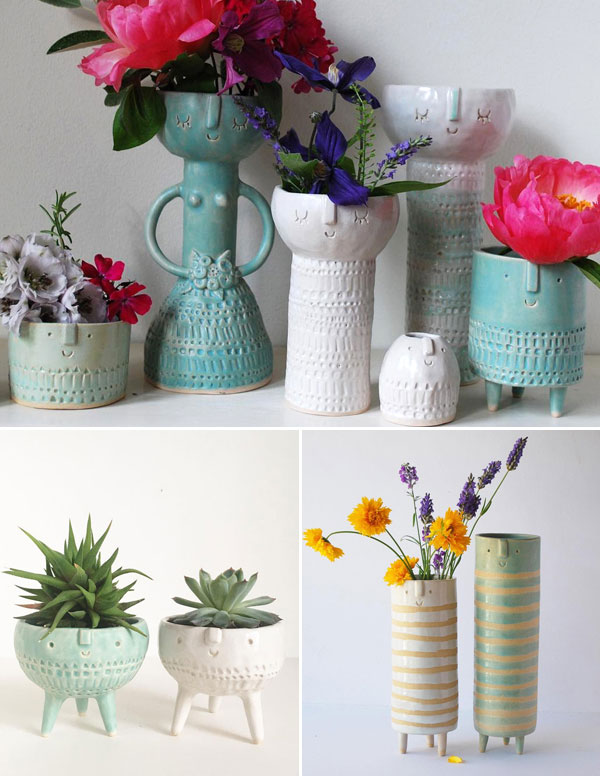 Atelier Stella • website | instagram
The Atelier Stella pieces are all handmade ~ and therefore unique ~ inspired by the work of Italian and Swedish potters of the 50s and 60s. Beautifully handcrafted by Stella Baggot in Brighton, England. I love all the pieces with that "little feet", so adorable!
♥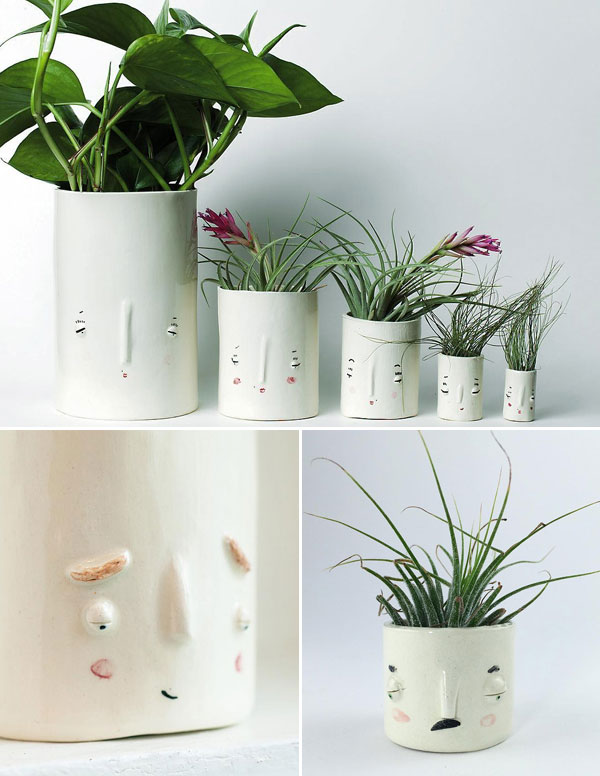 Friend Assembly • website | instagram
Very expressive (and a little crazy) faces, how not to love? Art teacher Sarah Schreiber decided to create her own friends in the form of pottery. Better for us, who now have access to all that loveliness!
♥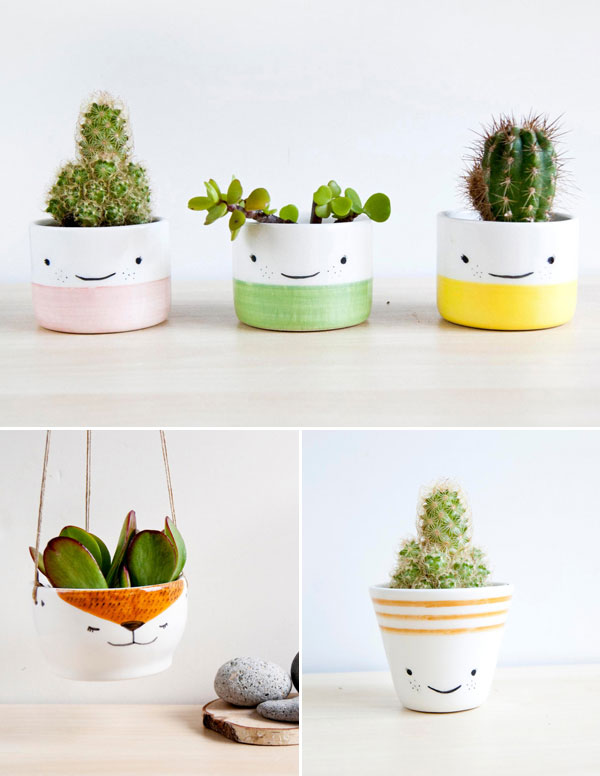 Noe Marín Studio • etsy | instagram
Noe's grandparents owned a small tile factory in southern Spain and it was from them that she inherited her love of ceramics. Her pieces are delicate, playful and cute.
♥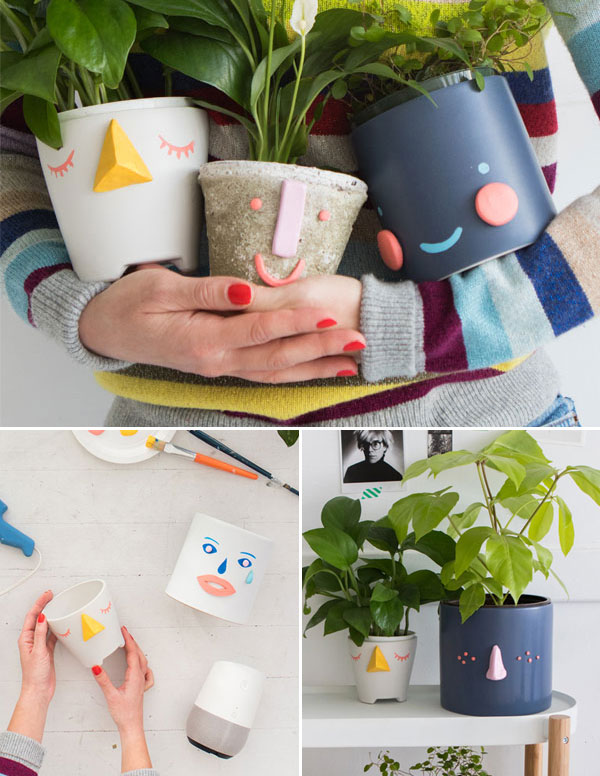 Oh Happy Day • blog post
Now is your chance to make your own face planter! The Oh Happy Day blog teaches how to make them using oven-bake clay, very easy to find in craft houses and even stationery stores. Let's DIY. \o/
♥
Do you know another face planter artist?
Let me know in the comments! \o/