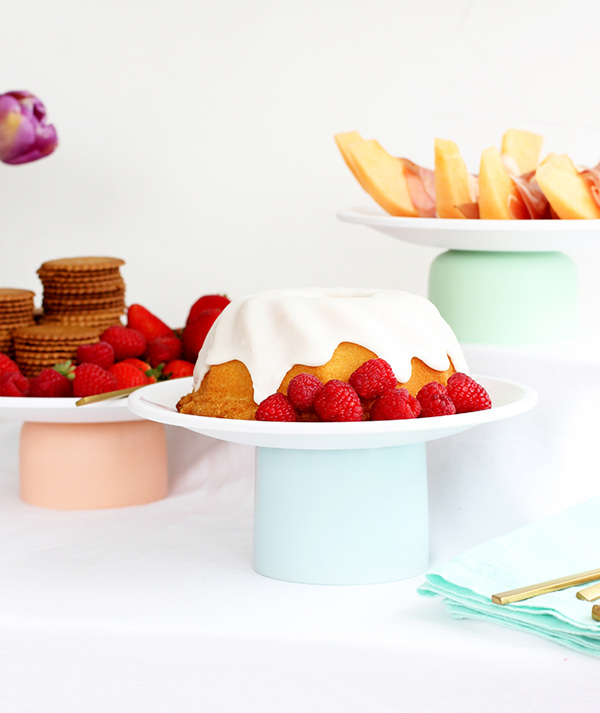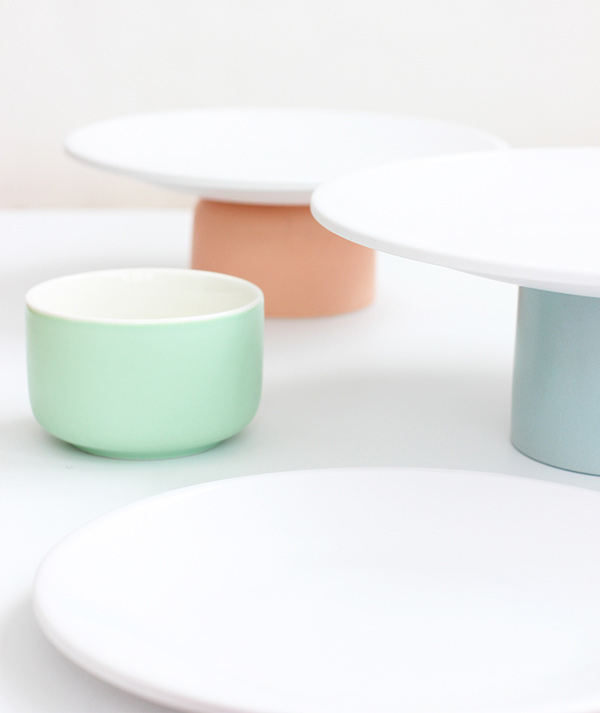 A very simple (and very beautiful) Cake Stand DIY, using a plain white plate + candy colored ramekins. Go to the Alice and Lois original post to see how they made the cake stand reversible, using velcro (what a great idea!).
« Remeber this other amazing tutorial by Alice and Lois? »
∴ info ∴
DIY via Alice & Lois.