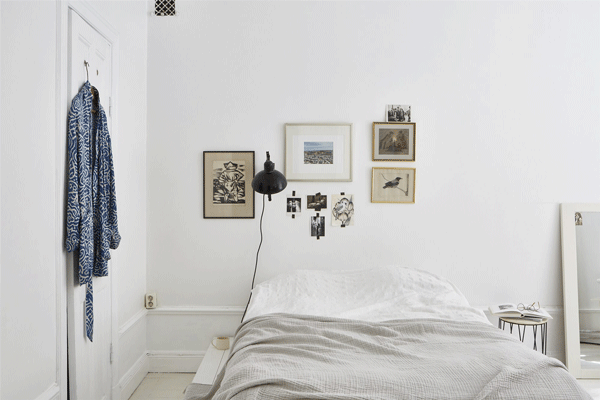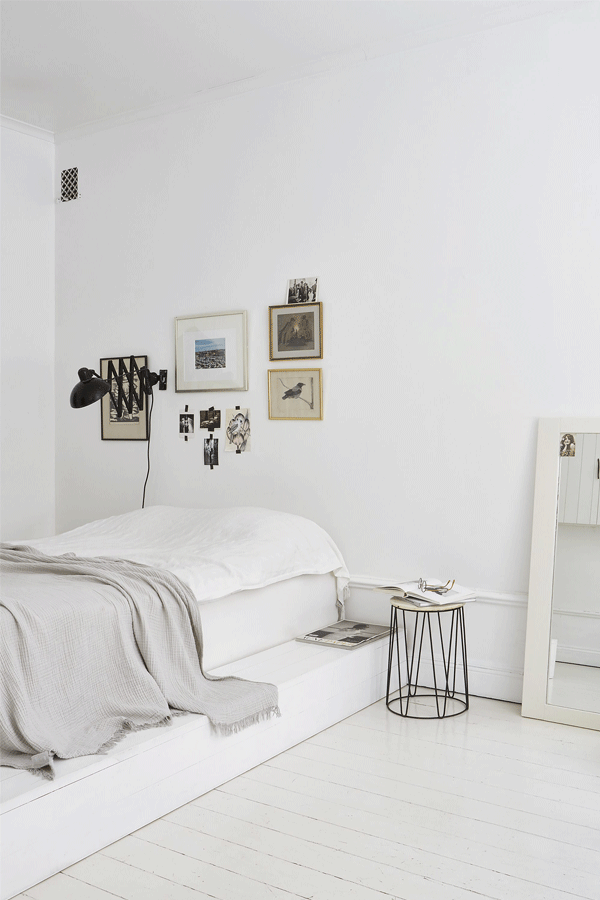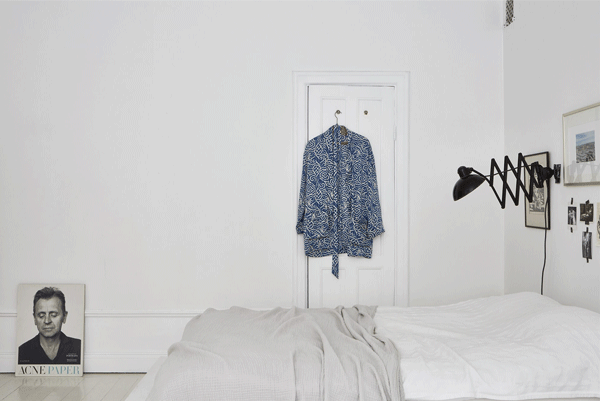 Every time I see a bedroom like this one ~ white, minimalist and oh-so-cool ~ my heart fills with joy. The wooden structure that sits under the mattress replaces the side tables and serves as a support for a mug, a book… but there's also a (fantastic) stool for extra items. A mirror on the floor, beautiful prints on the wall, a Kaiser Idell lamp and that's it! You don't need anything else. ♥
Styling by Josenfin Haag and pictures by Emily Laye.
∴ info ∴
via Fantastic Frank.