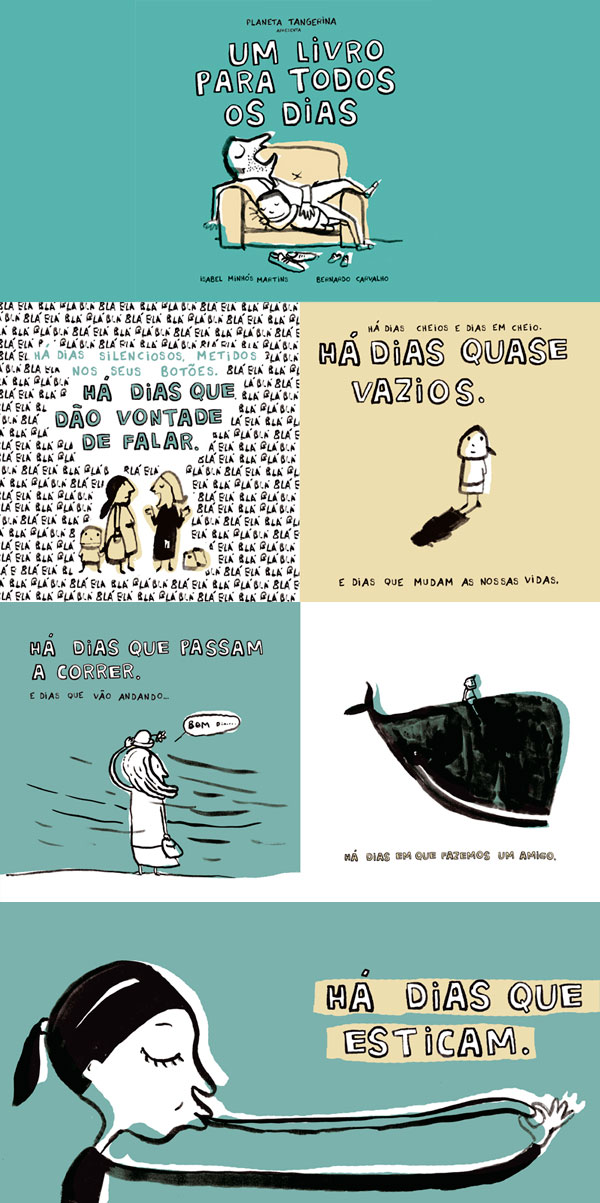 Each morning brings us a new day to open and unwrap. These days are all gathered in this beautiful book, filled with delightful illustrations, from the portuguese publisher Planeta Tangerina. So sweet!
∴ info ∴
Um Livro para Todos os Dias, by Isabel Minhós Martins and Bernardo Carvalho.
Planeta Tangerina Publisher website & shop (ships to Portugal and internationally).