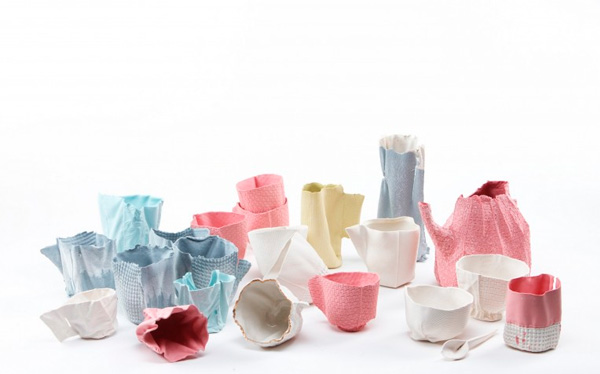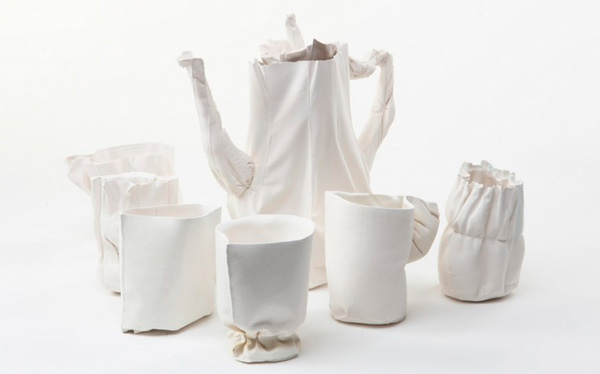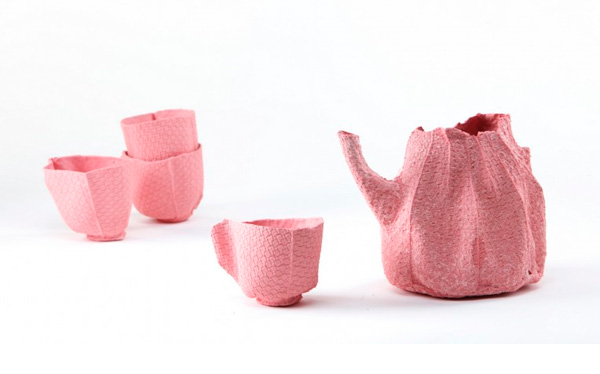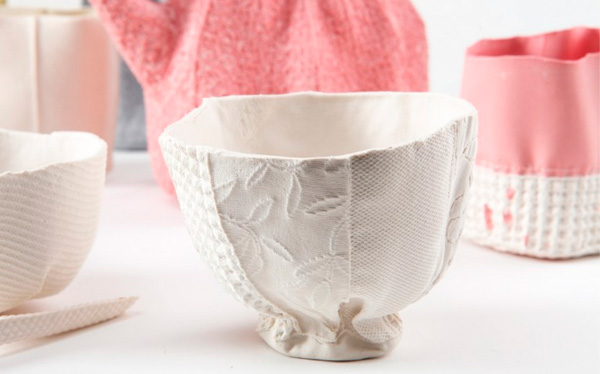 Alice is Rachel Boxnboim's final project at the Industrial design department at Bezalel Academy of Art and Design, in Jerusalem. She created a modern porcelain collection through the combination of soft material (fabric) and  hard material (ceramic).
She sewed fabric molds that were later used to build porcelain utensils, such as cups, plates, sugar container and a milk jug. In the process of burning in the kiln the fabric disappears and only the ceramic is left. At the end, the ceramic takes on the texture of the fabric and the appearance of the seams, and looks like a kind of hardened textile.
A-ma-zing!
∴ info ∴
Rachel BoxnBoim website.
Via supertacular.