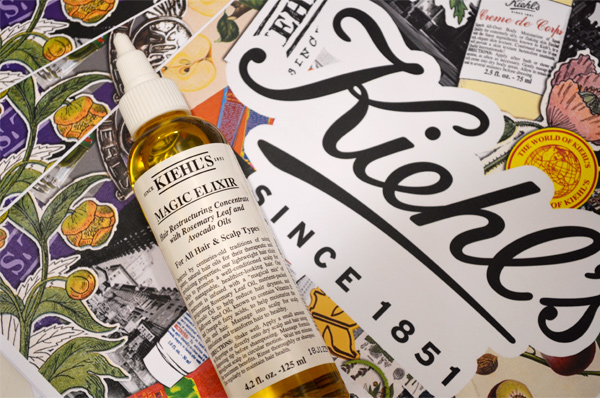 Last week I went to another great event at L'Oréal headquarters, the launch of the Magic Elixir, a new product by the amazing Kiehl's. The product is a potent concentrate of natural oils that nourishes and strengthens the scalp and increases the brightness of the hair.
The Magic Elixir is a combination of rosemary leaf oil and avocado oil and must be applied on the scalp. That's right, the product is applied directly to the scalp and can be used by men and women of all hair types (including those who have oily hair!).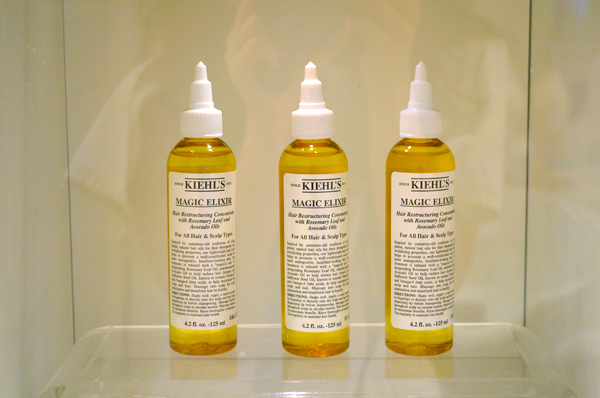 This is how it works: Before washing your hair (the Magic Elixir is a pre-shampoo treatment) apply the product directly to the scalp, massage and leave it for 10 minutes. After 10 minutes, wash your hair normally.
Warning: the Magic Elixir should not be applied to wet or damp hair, because the water blocks the penetration of the natural oils!
♥
Here's another tip, the Amino Acid line from Kiehl's, containing pure coconut oil. I tried it that day and my hair looked amazing afterwards!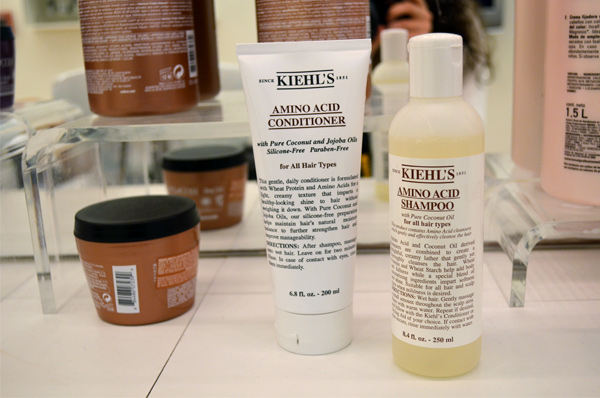 If your hair is very dry or damaged you can use the Magic Elixir once or twice a week. Otherwise, just a monthly application is necessary. Amazing, right?
I was very impressed with the product, my hair was super shiny and soft and I could feel the scent of the natural oils (rosemary, especially) until the next day, after washing my hair with my regular shampoo. Now I'm dying to try other Kiehl's products!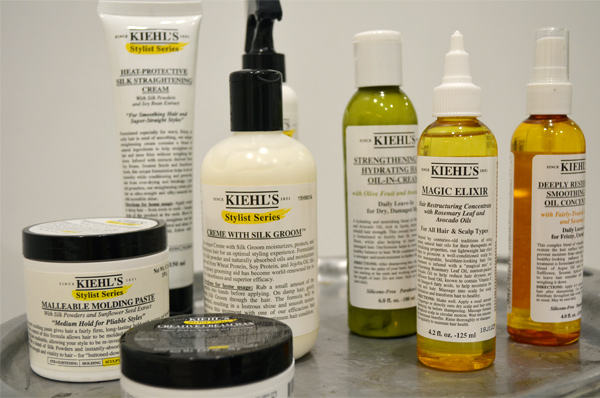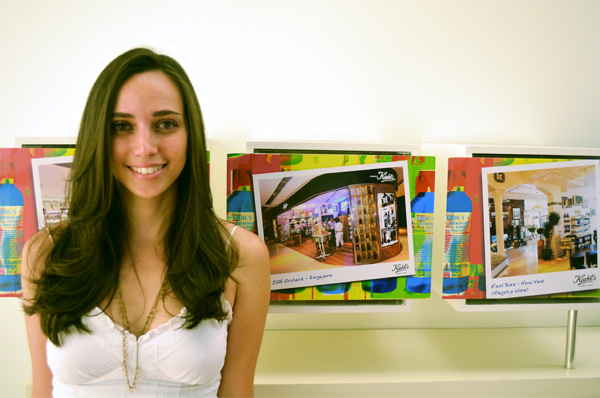 ♥
Guys, look at Mr. Bones, Kiehl's mascot, relaxing at the event! And I thought he was Mrs. Bones, can you believe?  :)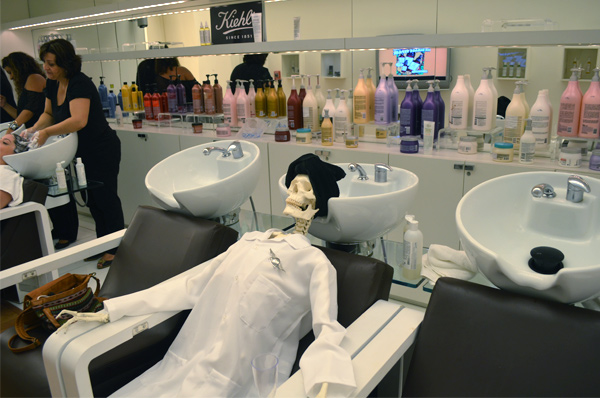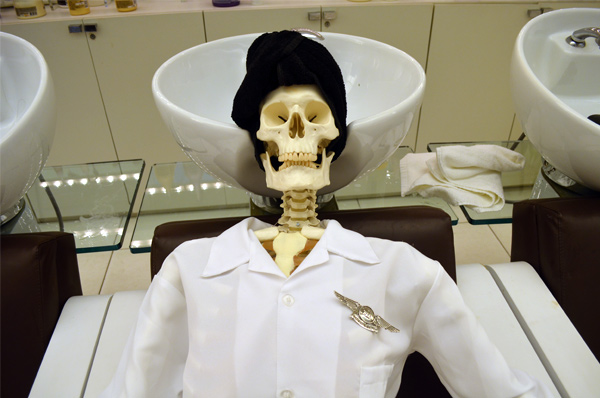 That Mr. Bones is super fancy!  ;)
∴ info ∴
Kiehl's website.