*Update: This giveaway is now closed, thanks for participating. The winner is Marilia Sestari, as generated by random.org.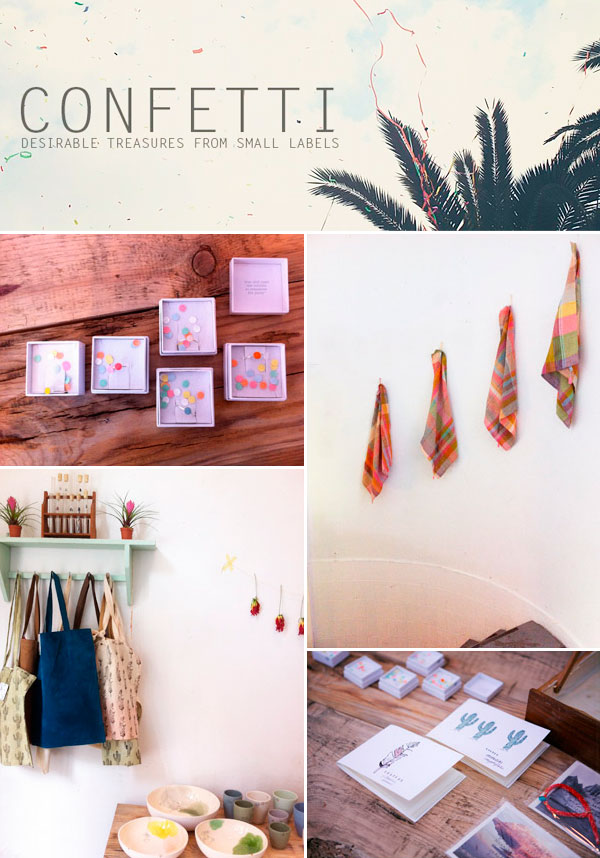 Minishop Confetti is a temporary pop-up shop in the centre of Rotterdam, that will be open until the 27th of May. However, for those who haven't got the chance to visit the shop, the products are also available in the online shop, which will stay open after the pop-up shop closes. Minishop Confetti ships internationally, so, no mather where you live, you can buy one of the amazing works of:
* Iefke de Roos (handmade, handdeyed clothes, scarfs & bags)
* Elke van den Berg (unique porcelain cups, bowls & buttons)
* Lennebelle (fine silver & gold plated jewellery)
* Mari(e) (awesome everyday leather shoppers)
* Miga de Pan (pretty knitting from Adriana from Buenos Aires)
* De Draad (to brighten up your kitchen, handwoven towels and more)
* Niche (for the love of fresh flowers – available instore only)
A few of my favorites: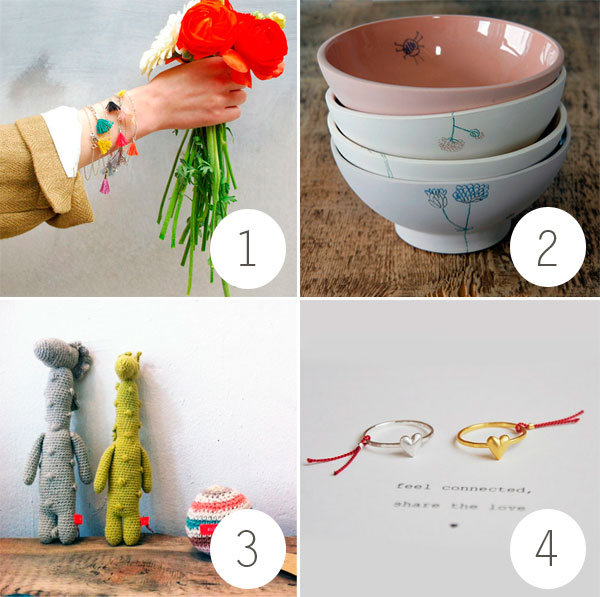 1. Tassel bracelets, by Lennebelle.
2. Handmade bowls, by Elke van den Berg.
3. Giraffes, by Miga de Pan.
4. Heart rings, by Twinklebird.
The great thing about this shop is that all the designers have a true passion for their work and for handmade products. Lenneke (from the lovely Lennebelle jewelry) conceived this project thinking about unique and small designers, whose creations make her heart jump with joy. There are so many beautiful items, it's impossible not to fall in love!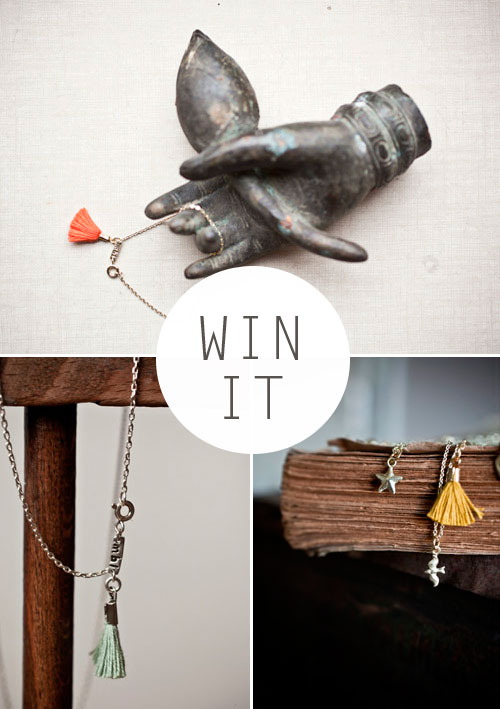 Want to win a single tassel bracelet gold plated or a little charm necklace silver from Made by lennebelle? All you have to do is:
* Join minishop Confetti on Facebook.
* Leave a comment here with your favorite item in the Confetti online shop.
You can also share this giveaway via your blog, Facebook or Twitter (let me know!) for more entries. The winner will be chosen randomly (via random.org) on friday, june 1st. Good luck!