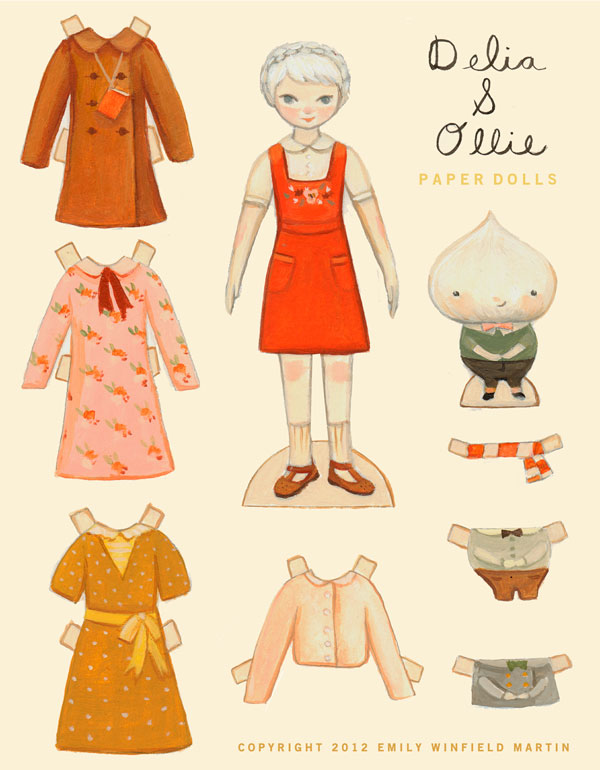 Delia and Ollie are characters in Oddfellow's Orphanage, Emily Winfield Martin's cute book. Delia likes drawing and dislikes books without pictures. Ollie likes comic books and dislikes stern voices. Download Delia and Ollie paper dolls here and have lots of paper fun!
Anyone else loves paper dolls? #nostalgiafellings
∴ info ∴
Oddfellow's Orphanage, published by Random House Books for Young Readers.
Emily Winfield Martin's website & blog.