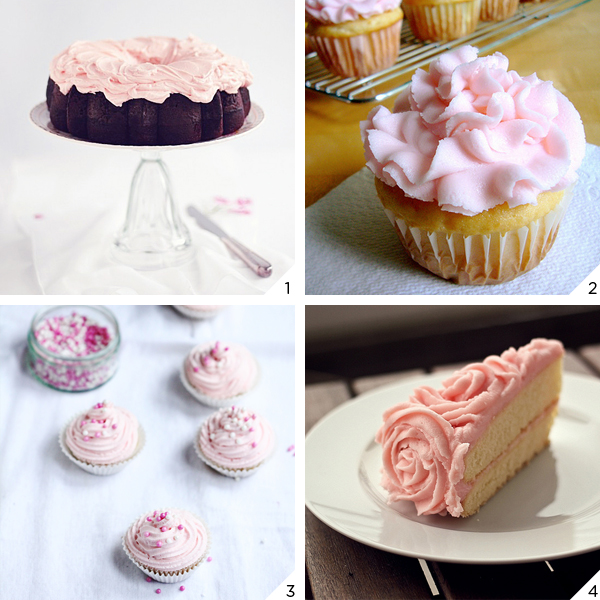 Because everything taste better – and look prettier – with pink frosting, am I right?  ;)
1. Dark chocolate chiffon cake with fluffy rosewater frosting (with recipe!), via Sweetapolita.
2. Beautiful ruffled frosting, in Leslie Adam's pic.
3. Valentine's cream cheese cupcakes (with recipe!), via Bayaderka.
4. Birthday rose cake (with recipe in german!), via cookiesandcrystal.