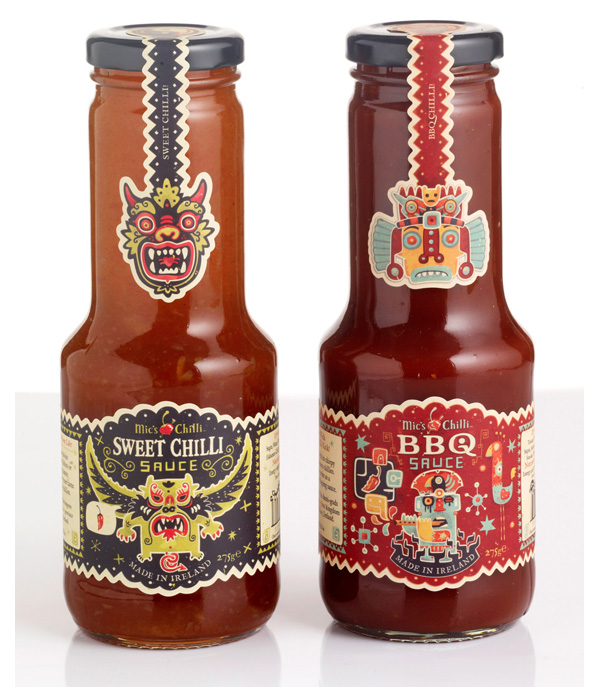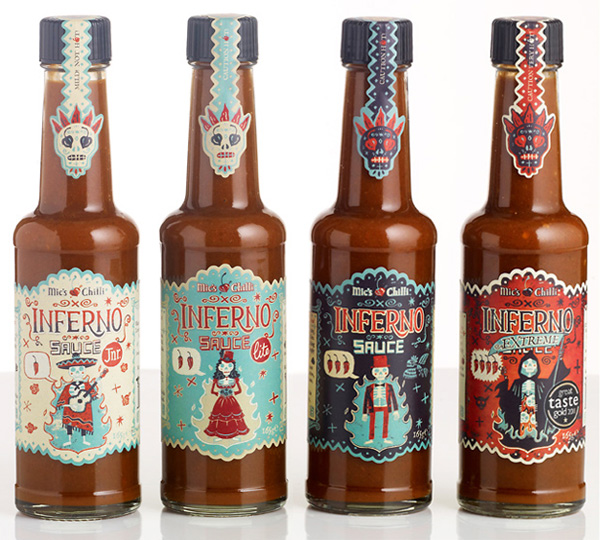 I love the illustrator Steve Simpson's branding and packaging work for Irish chilli sauce company Mic's Chilli. He was inspired by the folk art of South America (Mexican 'Day of the Dead' and Inca/Mayan art), as well as traditional Chinese designs. I'd totally buy it, if I could find it in my local supermarket. I think it would look amazing in my kitchen (or at a mexican theme party)!
∴ info ∴
Steve Simpson's website.
Mic's Chilli website.
Via Creative Review.