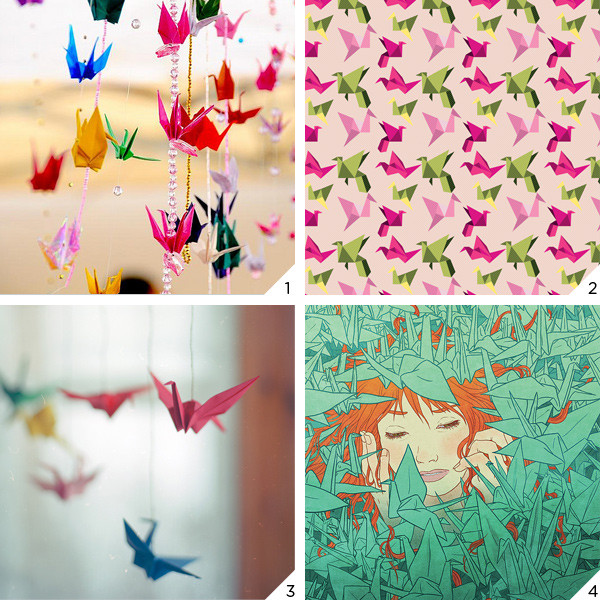 The Tsuru is the official origami bird and symbolizes health, good luck and happiness. According to a Japanese legend, if you make one thousand origami tsurus, the gods will grant you a wish. :)
1. Colorful tsurus with beads, in Victor Shigueru Mine's pic.
2. Tsuru pattern, via Behance.
3. Tsurus in pastel colors, in Raimis T.'s pic.
4. "Buried", Kim Herbst's illustration.
Learn to make your own tsuru here!