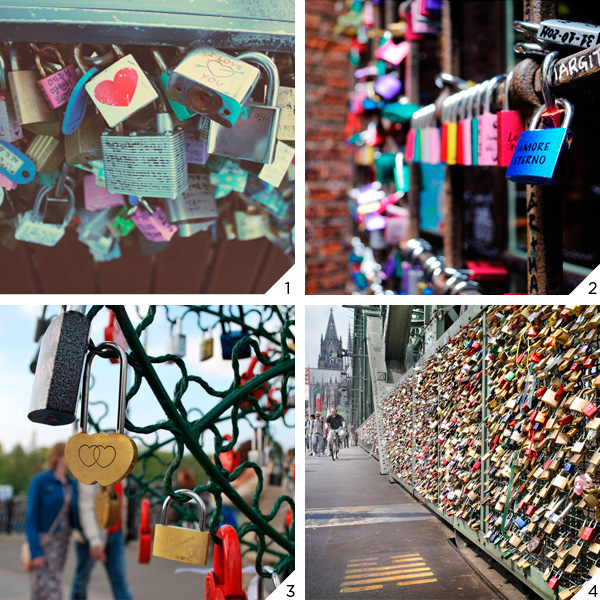 The Love Padlocks represent a commitment, a tradition in which couples from all over the world symbolize their everlasting love. Do you have a Love Padlock somewhere? ♥
1. Forever, by Esther Jung. Taken in Namsan Tower, Seoul.
2. Everlastinglove, by Fabio Cappellini. Taken in Verona, Italy.
3. Double heart, by me. Taken last year in Moscow, Russia.
4. Love Padlocks, by Ben Haine. Taken in Cologne, Germany.