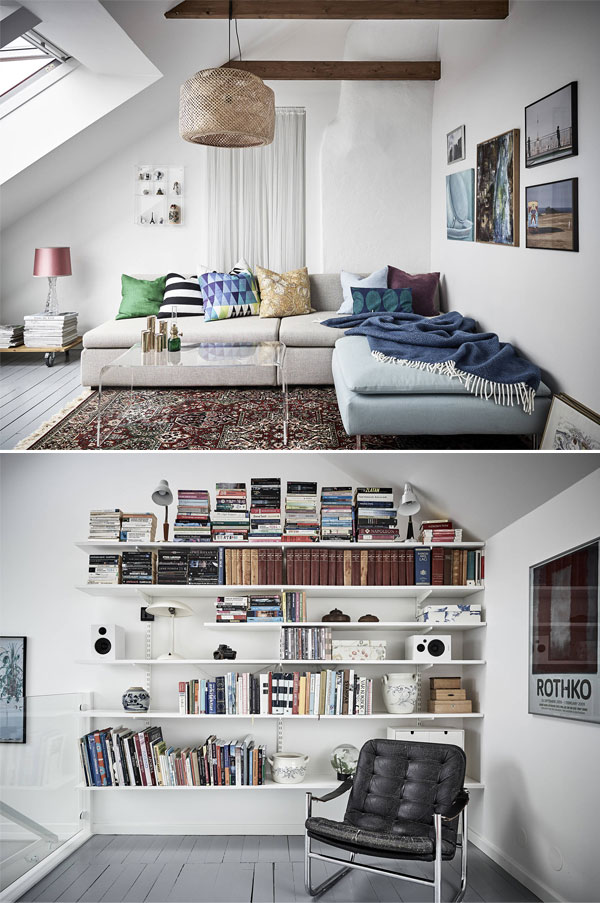 An apartment predominantly white but with touches of color and personality. Some people don't like it, but I love the possibility of introducing color not to walls and furniture, but to everyday objects such as cushions, rugs, lamps, books and wall art.
♥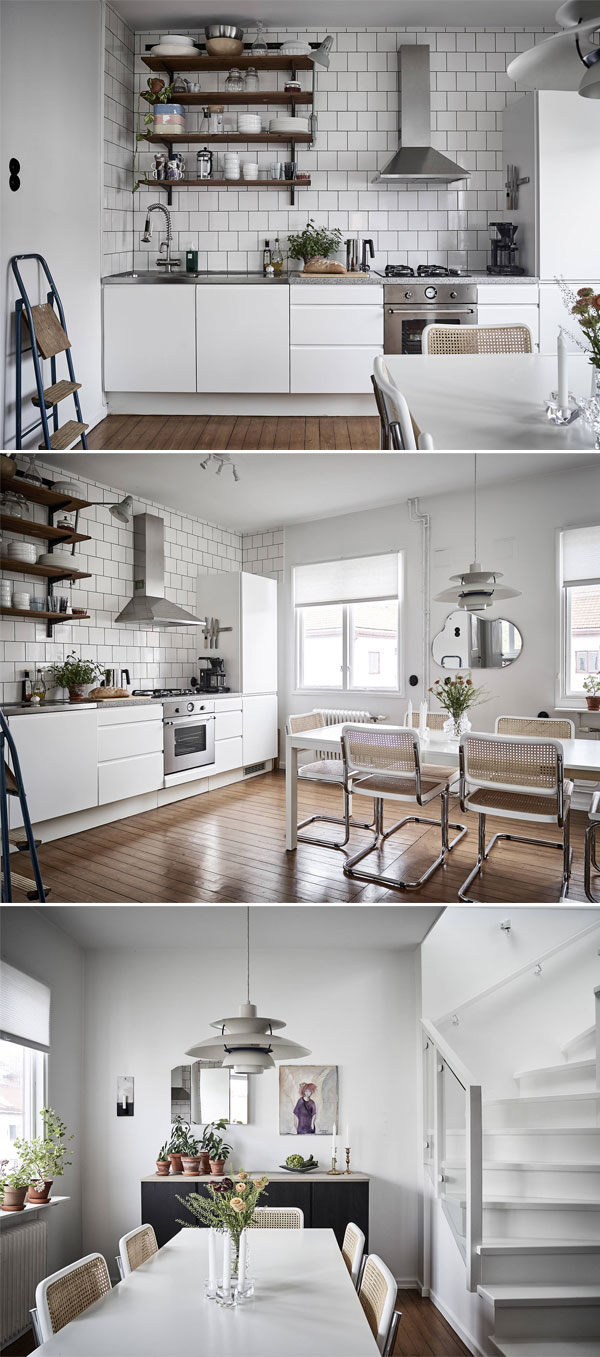 I especially like this very white kitchen and dining room space, with green focal points from the herbs, small plants and flowers. After all, there's nothing better than coloring the kitchen/dining table with beautiful meals, don't you think?
♥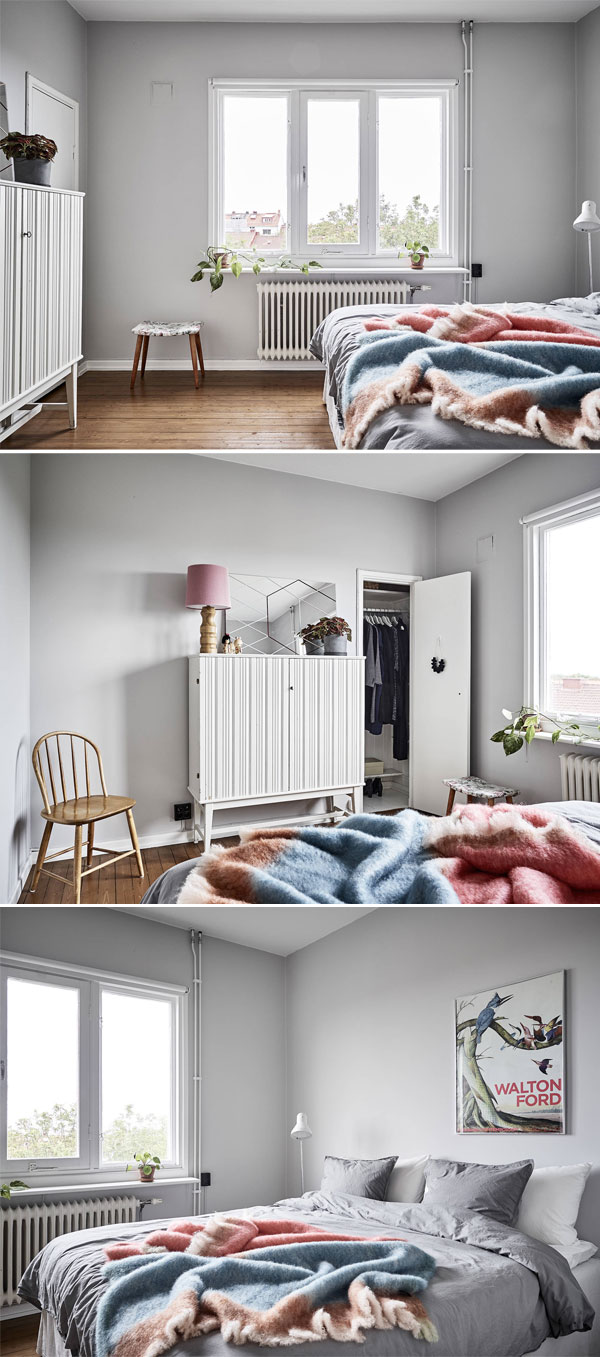 I look at this very minimalist and cozy little room and feel like doing a complete makeover in my bedroom. Everyday I'm more convinced that less is more. And that multicolored fluffy bedspread is a dream. *-*
∴
Do you prefer all-white apartments or the most colorful ones?
∴ info ∴
via Stadshem.