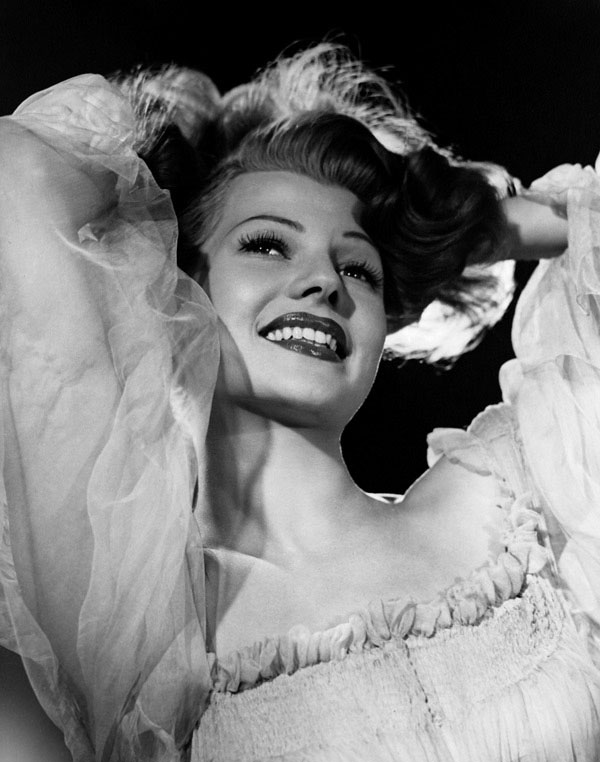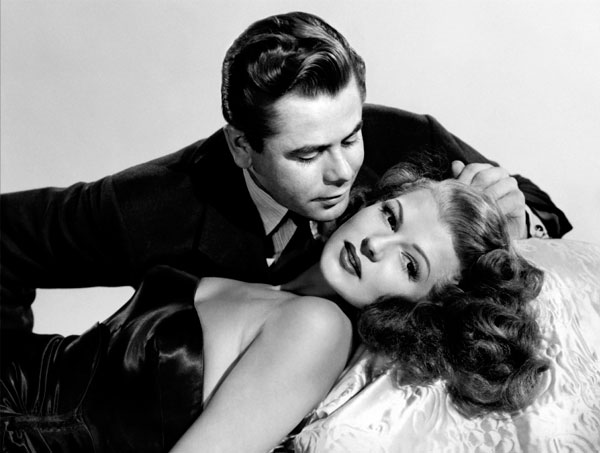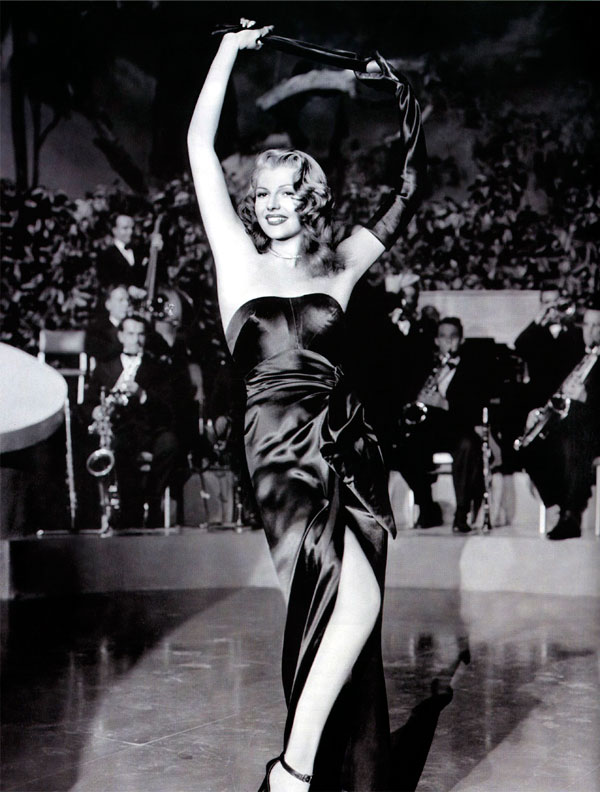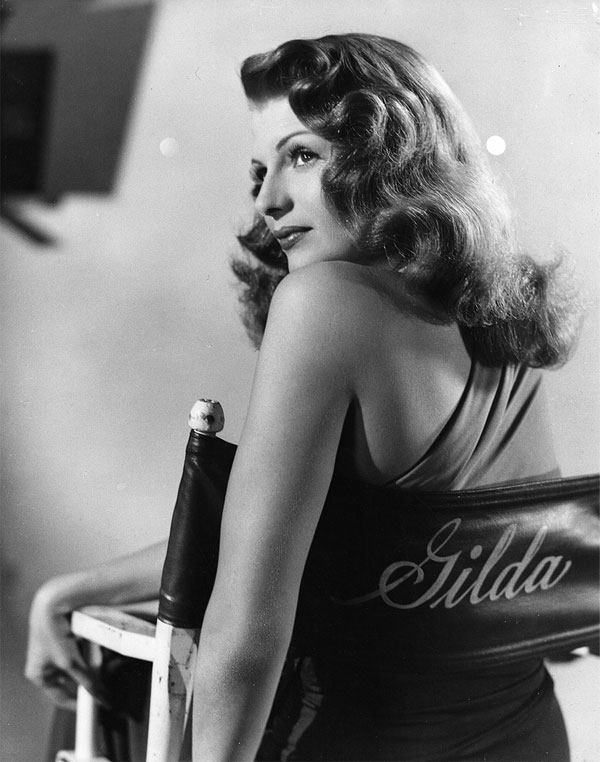 The other day I watched Gilda (directed by Charles Vidor in 1946) and became even more in love with the beautiful Rita Hayworth. She's so pretty, so sweet and so sexy… They really don't make muses like they used to. The plot, a sinister love triangle that takes place in a casino in Argentina, is the least important, since you will spend the 110 minutes of the movie completely mesmerized by Rita. Or better yet, by the unforgettable Gilda.
In one of the most amazing scenes in the film, Gilda sings Put the Blame on Mame, while performing a killer mini-strip-tease that made ​​history (Rita Hayworth was dubbed by the singer Anita Ellis):

I also love the little dance number in the song Amado Mio.
Tip: if you like fashion, you will be thrilled with Gilda's wonderful outfits, including the black satin dress used in the above scene, created by costume designer Jean Louis Berthault, that became one of the most famous dresses in cinema history.
There never was a woman like Gilda! :)