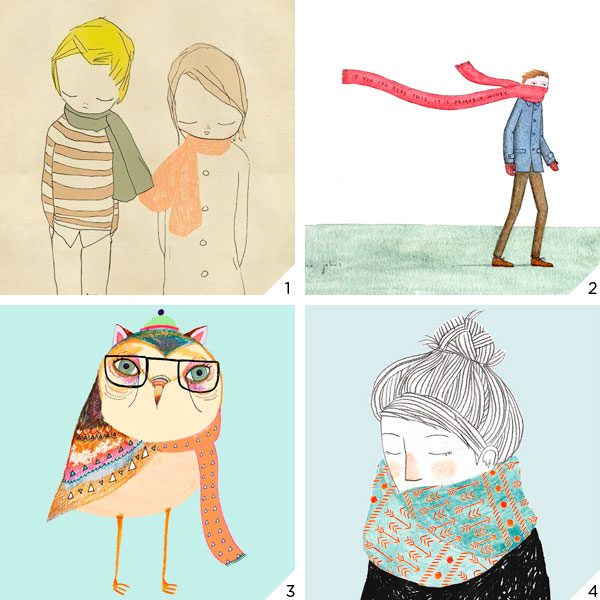 Wishing one of these scarves to warm up my afternoon. Is it cold in your city today?
1. I Like Your Scarf, a Ashley Goldberg print.
2. If you can read this, it is probably windy, a lovely Marc Johns drawing.
3. Mrs. Owl, owl art by Ashley Percival.
4. Arrow Scarf print from Hello Jenuine, inspired in one of Hilary Grant's amazing scarfs.