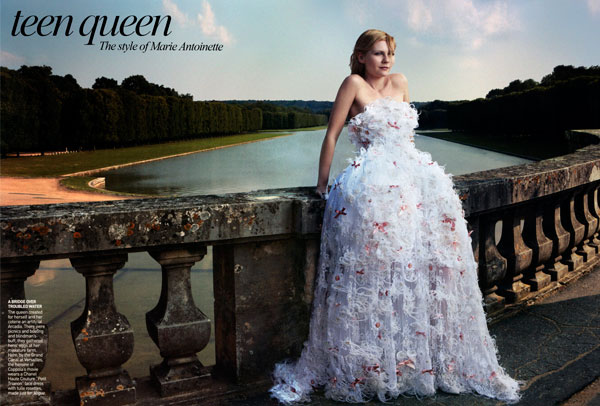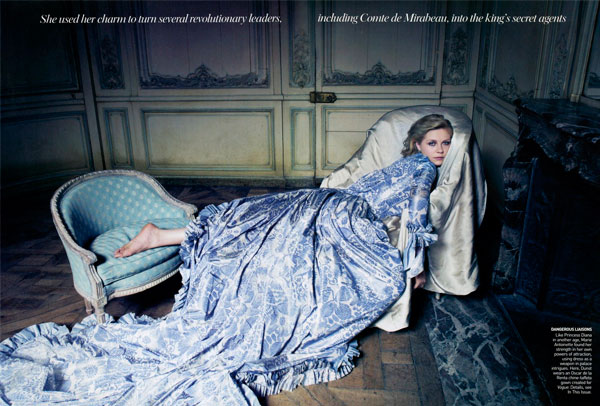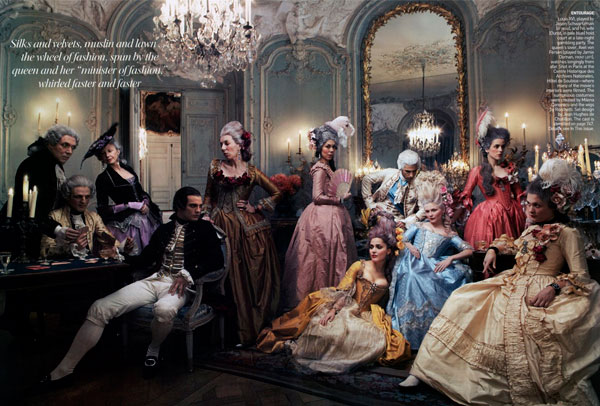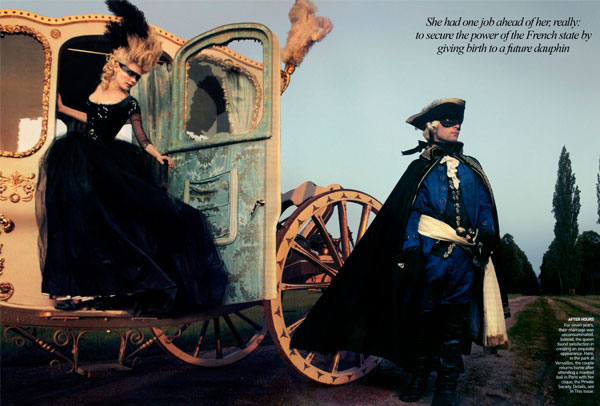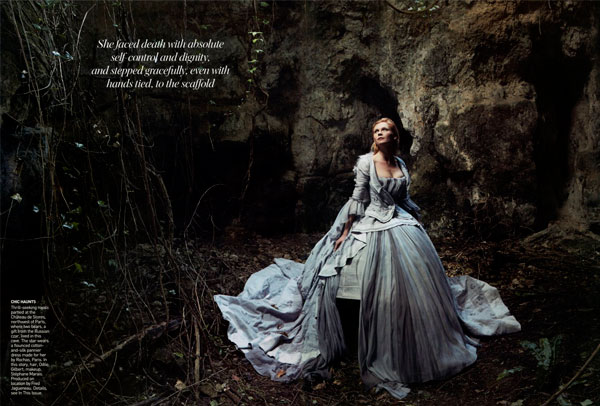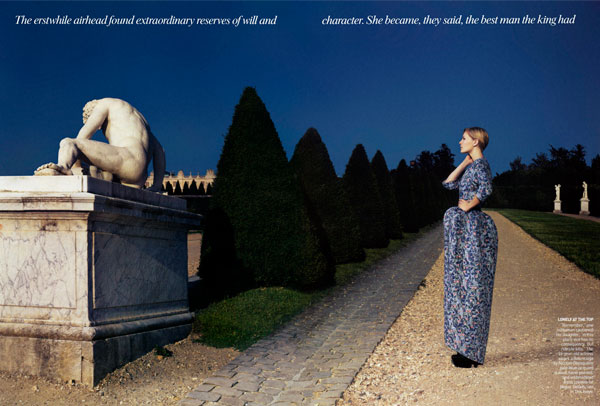 Remembering this gorgeous Vogue U.S. photoshoot – the first time in 25 years that a magazine was allowed to shoot at Versailles. The beautiful Kirsten Dunst as the "Teen Queen" Marie Antoinette, photographed by Annie Leibovitz in September 2006.
It's so easy to get lost in the beauty of Versailles, the beauty of Kirsten, the beauty of the costumes… I can't wait to visit Versailles again, have a picnic at Le Hameau de la Reine, wander through the gardens…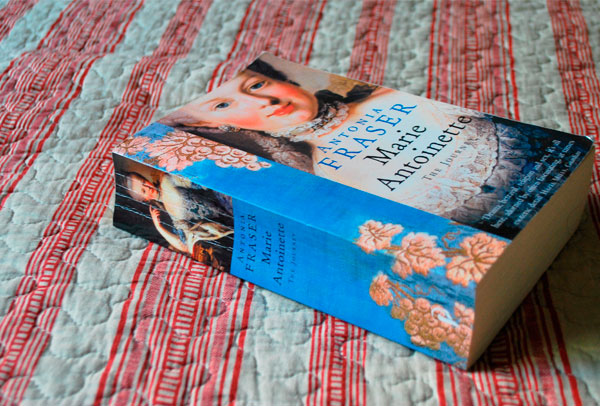 I recently read Marie Antoinette's biography, written by Antonia Fraser (and in which Sofia Coppola based the script for her film in 2006) and really enjoyed it. Especially because the book is less about all the cliches that we already know about the queen and more about interesting historical details, such as the social order at Versailles, the bureaucracy of the french court and Marie Antoinette's real influence over the king Louis XVI. I highly recommend!
♥
« Remember this Marie Antoinette love post? »
∴ info ∴
Photoshoot via Fashion Spreads.
The book is edited by Orion Books.